Inclusion and Diversity (I&D) is widely recognized as a critical factor in the success of modern organizations. Integral to these efforts are Inclusion Networks.
These networks serve to increase inclusion and act as a conduit to leadership, so that decision-makers have a clearer view to the issues that exist and can intervene to remove barriers that might stifle the success of employees. Historically, Inclusion Networks, also referred to as Employee Resource Groups, emerged from groups of employees coming together based on a shared identity or barriers they have experienced within their workplace that they wanted to address. More recently, Inclusion Networks are being established within organizations to enhance a sense of belonging for employees, create inclusive career opportunities, and contribute to personal development in the work environment.

"As a woman in the energy industry, my experience is that we can face unique challenges in business development and commercial negotiation roles," says Chelsy Hoy, a Customer Service Representative in Pembina's Conventional Pipelines Business Unit. "I felt there was more that we could learn from our fellow colleagues and I wanted to see if we could create opportunities to better understand and support each other."

Inspired by her own independent research on equality and through the support of her leader, Chelsy took the initiative to form a Women in Commercial Network to better leverage the talent and experience of her female colleagues across the organization.
 
Employee driven; Executive endorsed

Her idea was met with support. "It can be intimidating for an employee to approach leadership on their own and bring attention to potentially sensitive topics, however, my Senior Manager took the time to hear my perspectives and research on the subject and encouraged me to explore how to bring this idea to fruition within Pembina."

Chelsy and her leader met with Pembina's Human Resource experts to better understand how to formalize the group and gain an executive sponsor.

"We had Vice President endorsement immediately," says Chelsy. "It was very encouraging to gain support from all levels – right up to our executives. It gave us the momentum we needed to bring the network together and start establishing objectives for the group right away."

The membership has evolved over time and now also includes men who actively support and contribute to the network. "It's been amazing to have men join the conversation. I've been so impressed by our male colleagues becoming allies in this journey. This forum provides the opportunity to bring people together and further create a more aware and supportive work culture at Pembina."

Russ Mann, Manager, Customer Service, has joined the Women in Commercial Network, and is committed to the work of the team. "I think fostering a greater understanding with one another and creating strong support networks is key to a healthy work culture. I hope by listening, learning and taking action, I can contribute to creating an even more inclusive work environment at Pembina."
 
More opportunity ahead

Debb Hurlock, Pembina's I&D Senior Advisor says Pembina is only getting started with Inclusion Networks like the one initiated by Chelsy. "They are a critical component of the Inclusion and Diversity Strategy that is currently being developed. Since the Women in Commercial Network has stood up, we've seen the creation of a robust Women in Finance Network, so we know employees have an appetite to embrace the benefits of greater connection, shared problem-solving and discussion that these networks deliver."
 
The goal is to ensure these networks are authentic to the needs of Pembina and emerge as a result of the diversity represented in the organization. In 2021, Pembina will increase opportunities for employees to learn about and be involved in Inclusion Networks. Additionally, a governance framework is being created to support the application and formal approval process for new networks. "It's inspiring to experience the momentum that is already underway, and that the organization is keen to help facilitate these connections and encourage this work as integral to staff's personal and professional development," says Debb.
 
For Chelsy and other members of these Inclusion Networks, there is excitement about the discussions that are already underway, and they are eager to see these types of initiatives continue at Pembina. "I truly believe the more connected we are with each other, the better we will perform and the more successful we will ultimately be. I'm proud to work at a company like Pembina that is embracing supportive cultures and taking a stand on inclusion and diversity."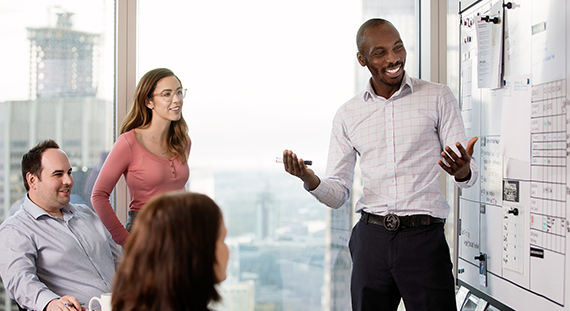 The Women in Commercial Network strives to develop the talents and champion the contributions of our female business leads. We're leveraging each other's wisdom and promoting women as equal partners in Pembina's success.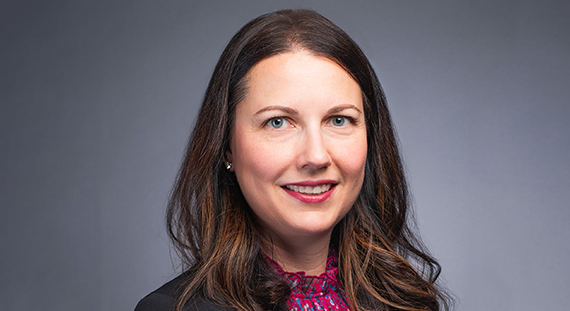 Jennifer Forrest, VP, Human Resources