A Superior Future
Pembina and Inter Pipeline announced on June 1, 2021, that they have entered into an arrangement agreement for Pembina to acquire all of the issued and outstanding shares of Inter Pipeline in a share-for-share transaction, which values Inter Pipeline common shares at approximately $8.3 billion, or $19.45 per share, based on the closing price of Pembina's common shares on May 31, 2021.

The transaction will create one of the largest energy infrastructure companies in Canada, with a pro forma enterprise value of $53 billion and a diversified and integrated asset base that can support and grow an extensive value chain for natural gas, natural gas liquids and crude oil, from wellhead to end user. 

Key Benefits to Inter Pipeline Shareholders

The Pembina/Inter Pipeline merger is expected to lead to opportunities for significant expansion, customer benefits, material efficiencies and enhanced valuation – all of which are expected to benefit the shareholders of the combined company. In contrast, none of these benefits would be realized by Inter Pipeline's shareholders under Brookfield Infrastructure Partners L.P.'s (Brookfield) opportunistic, hostile offer, which would deny them the significant potential upside of a combined company, while also creating tax exposure.

DO NOT TENDER YOUR SHARES TO THE OPPORTUNISTIC BROOKFIELD OFFER
 
The Strategic Combination will allow for a fully tax deferred rollover of Inter Pipeline shares into Pembina shares for Canadian resident shareholders.
Upon closing, Inter Pipeline shareholders will benefit from an immediate 175 percent increase to their monthly dividend, compared to their current monthly dividend of $0.04 per Inter Pipeline share. Furthermore, Pembina intends to increase its monthly common share dividend by an additional $0.01 per share, to $0.23 per share following the successful commissioning and in-service of the Heartland Petrochemical Complex (HPC).
The combined company has visible, accretive and highly probable unsanctioned investment opportunities in excess of $6 billion, which represent meaningful job creation, and the Strategic Combination will accelerate and de-risk these opportunities. 
As shareholders of Pembina, Inter Pipeline shareholders will become investors in a large, liquid entity, which trades on major exchanges in Canada and New York, and is a member of the S&P/TSX 60 Index.
Inter Pipeline shareholders will share in the $150 to $200 million of anticipated near-term annual synergies of the combined company, which are expected to immediately contribute to meaningful adjusted cash flow from operating activities.
As continuing owners of the combined company, Inter Pipeline shareholders will benefit from the expected long-term upside of the HPC and synergies with Pembina's natural gas liquids business.
Pembina has committed to secure all regulatory approvals, including obtaining approval under the Competition Act (Canada), as soon as possible. Under the Strategic Combination agreement, Pembina has assumed the risk of any regulatory delay or remedy under the Competition Act (Canada).
Shared commitment to Environmental, Social and Governance (ESG) priorities including investments that reduce the combined company's emissions intensity to contribute to a lower carbon economy. Our long-standing relationships with local and Indigenous communities provide a strong foundation for sustainable, industry leading total returns for Investors – our strong connections allow us to deliver complex projects that others cannot.

Successful completion of the transaction is subject to certain closing conditions, including the approval of Inter Pipeline's common shareholders, the shareholders of Pembina for the issuance of the Pembina shares in connection with the transaction, and the Court of Queen's Bench of Alberta, as well as certain regulatory and government approvals and other customary closing conditions. In Canada, completion of the Transaction is subject to acceptance of the Toronto Stock Exchange and approval under the Competition Act and the Canada Transportation Act.
Merger Presentations
June 1, 2021
Pembina & Inter Pipeline to Combine >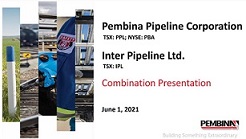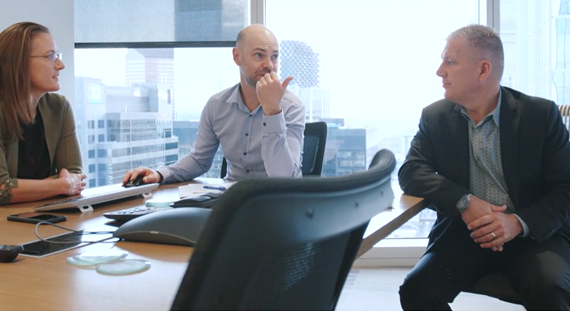 Pembina through the eyes of our stakeholders