Powering Pembina's growth are our smart, creative and energetic people who allow us to remain a disciplined and responsible energy transportation and service provider and a trusted member in our communities.
Equity, Diversity & Inclusion (EDI)
Pembina Stand: We are committed to diversity, equal opportunity and ensuring that our employees have the ability to thrive in an inclusive environment.   
 
At Pembina, we embrace equity, diversity and inclusion in our workforce, and recognize the value that different perspectives bring to our business. The role of Pembina's Inclusion and Diversity Advisory group is to help guide the business on steps to improve employment equity and identify barriers that may be hindering our ability to hire and retain individuals from designated groups. 

Committed to diversity, equal opportunity and ensuring a safe and inclusive workplace, Pembina has established the following employee equity, diversity and inclusion targets. These targets support the work being done across the organization to advance ESG priorities, including to increase the representation of women and other underrepresented groups at all levels of the organization. Pembina is committed to achieving the following targets: 
35 percent women in the overall workforce by 2025. 
30 percent women in executive leadership by 2025. 
45 percent overall diversity in the workforce by 2025. 
40 percent overall diversity in executive leadership by 2025.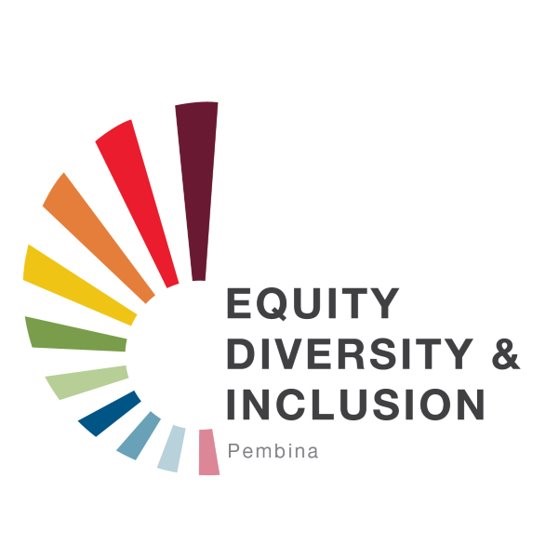 Pembina's EDI Definitions 
Equity is everyone having access to opportunities and resources to contribute and thrive. ​​​​​​​ 

Diversity is what makes us unique, recognizing that we are individuals with a variety of backgrounds, perspectives, abilities and identities.  

Inclusion is having a sense of belonging and feeling inspired to be our authentic selves in sharing our differences. Inclusion requires recognizing, respecting, and valuing all the ways we differ and leveraging those differences.  

Justice is identifying and eradicating inequitable barriers. 
Skills for the future
Talent development plays a critical role in the overall success of the organization, enabling and inspiring employees to excel in their roles and achieve their career aspirations. We accomplish this by providing a flexible, evolving and measurable suite of high-quality training and development opportunities and services. These are based on best practices and delivered to Pembina team members in a way that is supportive and aligns with the goals of the business. Pembina's training programs are focused on safety and policy compliance, leadership development, business acumen, and technical skills development.

Leadership development is emphasized at all levels in our organization and we pride ourselves in creating a work environment where accountabilities are clear, strong performance is expected, and results are recognized.​ Whenever possible, we look for ways to internally fill job postings to provide our employees with career advancement and development opportunities.   

WATCH: Learn more about the Power Engineering Career Accelorator Program at Pembina
 
Our goal is to provide all employees with tools to enjoy a high level of physical, emotional, financial and social wellbeing. In addition to our comprehensive, health and wellness benefits package, the Company also provides access to an Employee and Family Assistance Program ("EFAP"). The EFAP is a confidential counselling service available to employees or family members. It also offers access to articles, tools and resources to support health and wellness.